As promised, I finally have some pictures to show of some crafty things I did in the past year. During Valentine's Day, I decided to make a few valentines for close friends, as well as regular note cards. Here are a few snapshots (I apologize for the blurriness):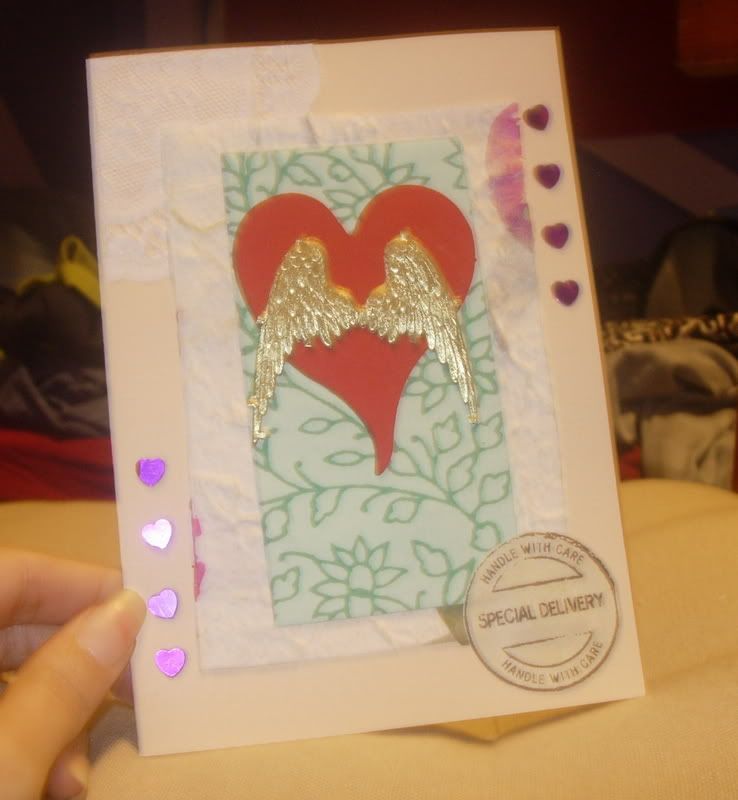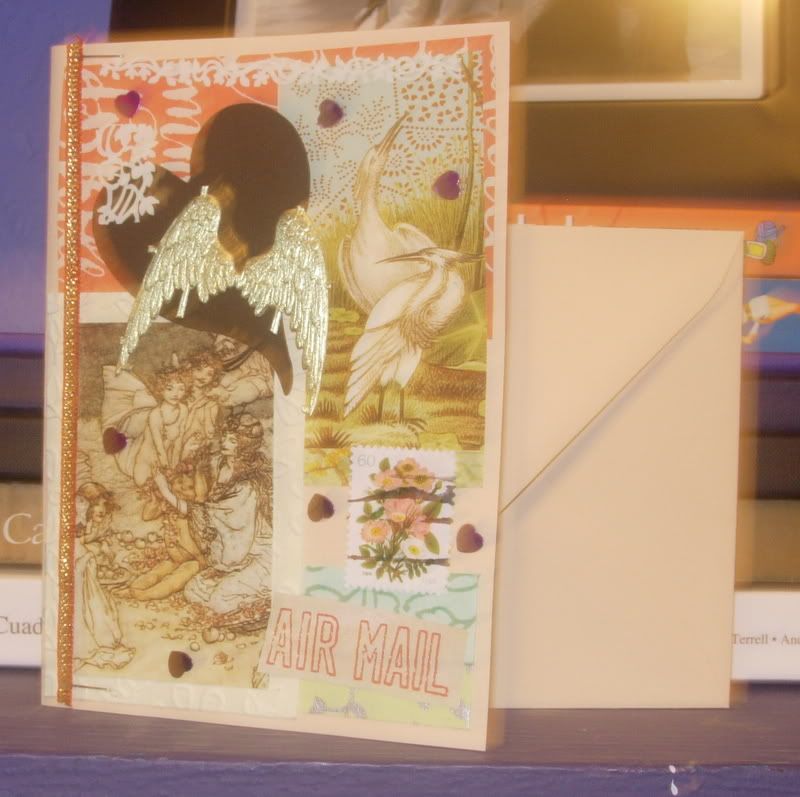 I made all of these note cards on blank peach-cream folded notecards I had purchased on clearance from Papyrus using bits and pieces of craft supplies from Castle in the Air (4th Street Shopping, Berkeley, CA) and littles bits I find around the house - ribbons, cut-outs from magazines and catalogs, etc.

Below is a little rag doll I made out of discarded clothing I found at my co-op's "free pile" in the basement. The skin color fabric came from a really huge nightie, the dress came from the sleeve of some hideous tunic and the stuffing from cut up pieces from the skin color fabric (I had no cotton stuffing available). And the hair came from some yarn I had with me. It's a wonder what you can do with the bits of resources around you. Didn't even have to venture out to purchase supplies for this doll.