Make that amateur handmade notebooks. haha.
I finally have photos up. Uploading onto a photo hosting site is soooo troublesome. But here they are!

Thank you Lara for your support. I think I'll be making notebooks as one of the items I'll be selling with my sister. Hopefully I'll have enough time during Thanksgiving and Winter break to build up an inventory.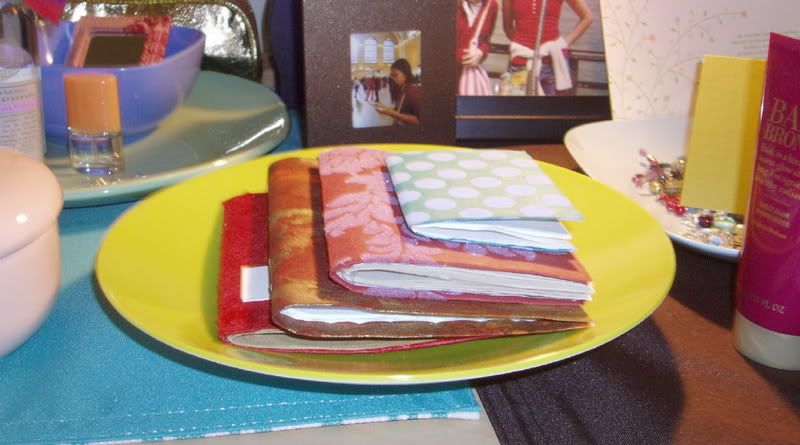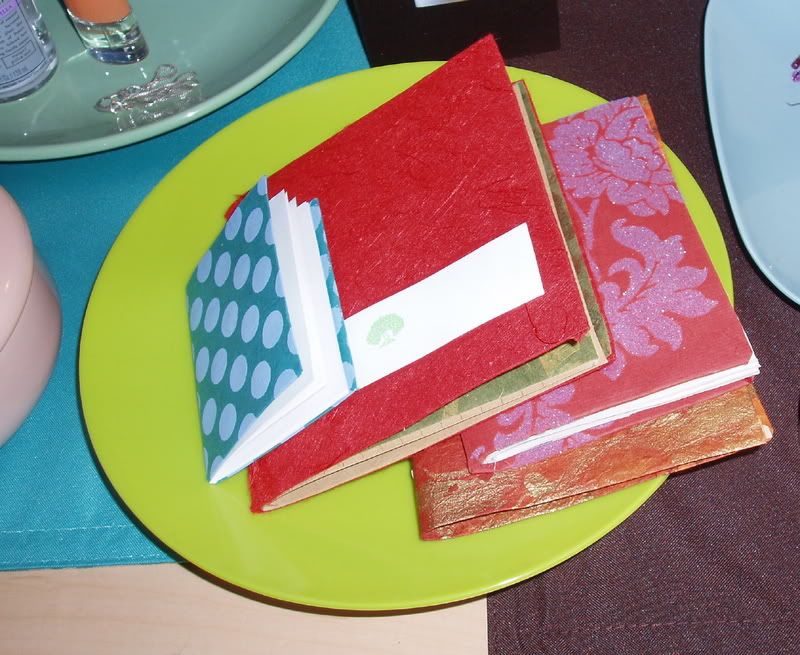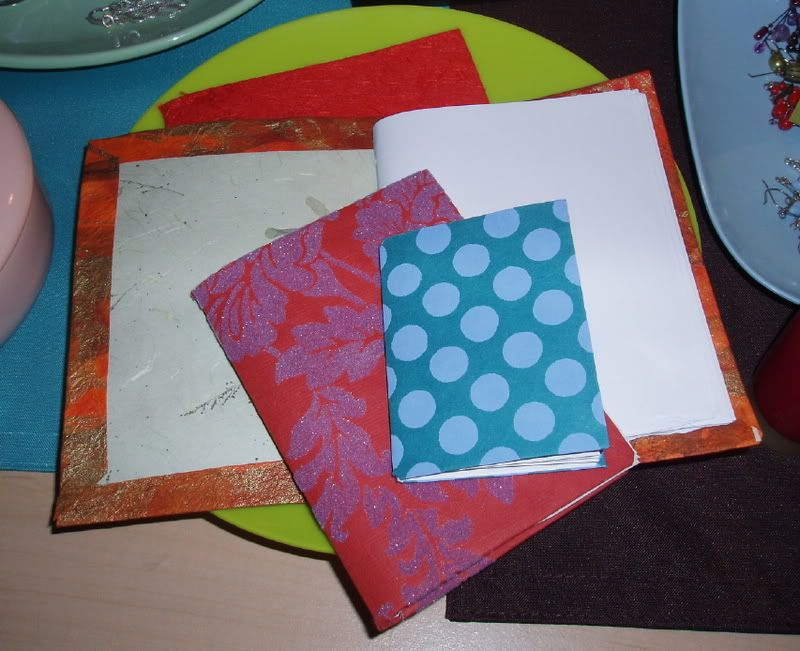 My first attempt at making the inside covers. Did not go so well...



My second attempt... much better... but I think I'll need to invest some money in a medium-sized thingamabob (temporary memory loss) to cut the papers evenly instead of by hand with a scissor.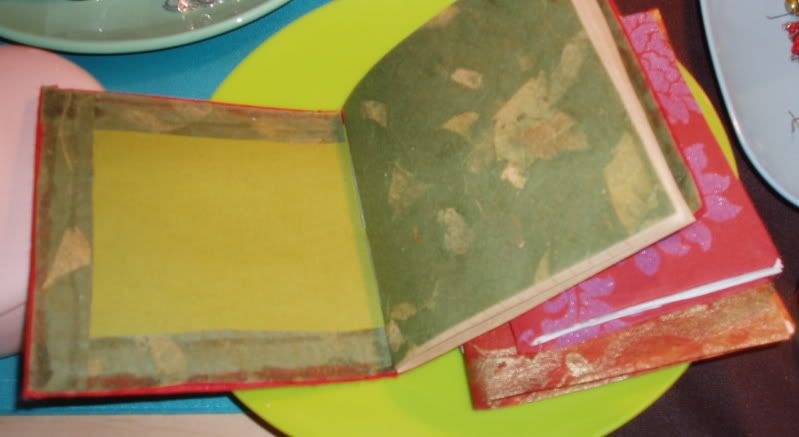 This time I attempted to use a vellum/tissue-like paper. The glue shows... guess I'll have to do it differently.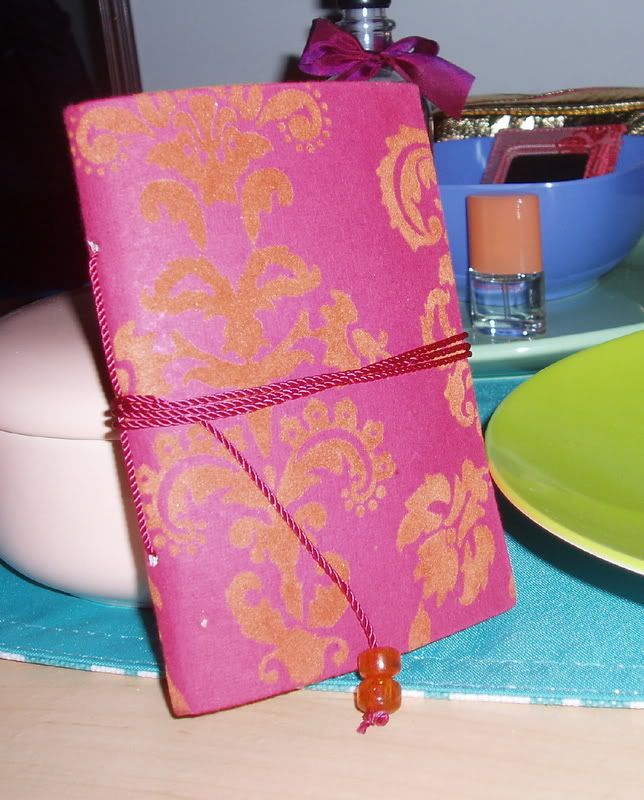 This notebook started it all... Bought it from urban outfitters for $4 (www.urbanoutfitters.com)

That's it for now! I also make jewelry, but also amateurly. Without the jewelry findings I don't know where I'd be.

Can't wait to do my first run at selling my crafts as merchandise! :)